Clean Carpet, It's Good For Business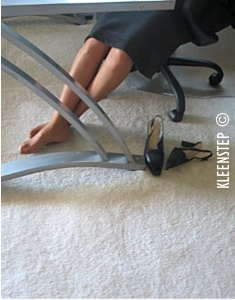 Most Americans spend
8 hours a day at work.
That's a third of your life!
Shouldn't it be clean?
Clean floors and carpets contribute to worker productivity. It makes for a more pleasant work environment. And it adds to the satisfaction of your clients too. A recent study indicated that: "Ninety-nine percent of U.S. adults reported that any poor cleanliness issue would negatively affect their perception."
Click to read the full report
Nobody Cleans Commercial Carpet Better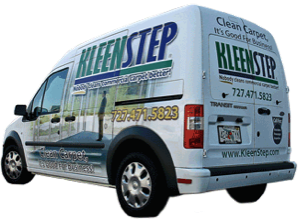 At KLEENSTEP we have access to every method of commercial carpet cleaning in the industry. We can provide hot water extraction (steam cleaning), as well as low moisture methods like encapsulation, bonnet cleaning, and dry powdered methods. Having a variety of tools at our disposal enables us to handle every situation with the ideal cleaning process that each job requires. If you'd like to see the carpet care products we'll be using -
click to view
.
We are also excited be offering GREEN carpet cleaning. We can clean your LEEDS building with an EPA Certified DfE (Design For The Environment) cleaning product BIO-ENCAP from Releasit. Your carpets will look beautiful and there's minimal impact to the environment compared to traditional cleaning methods and products.